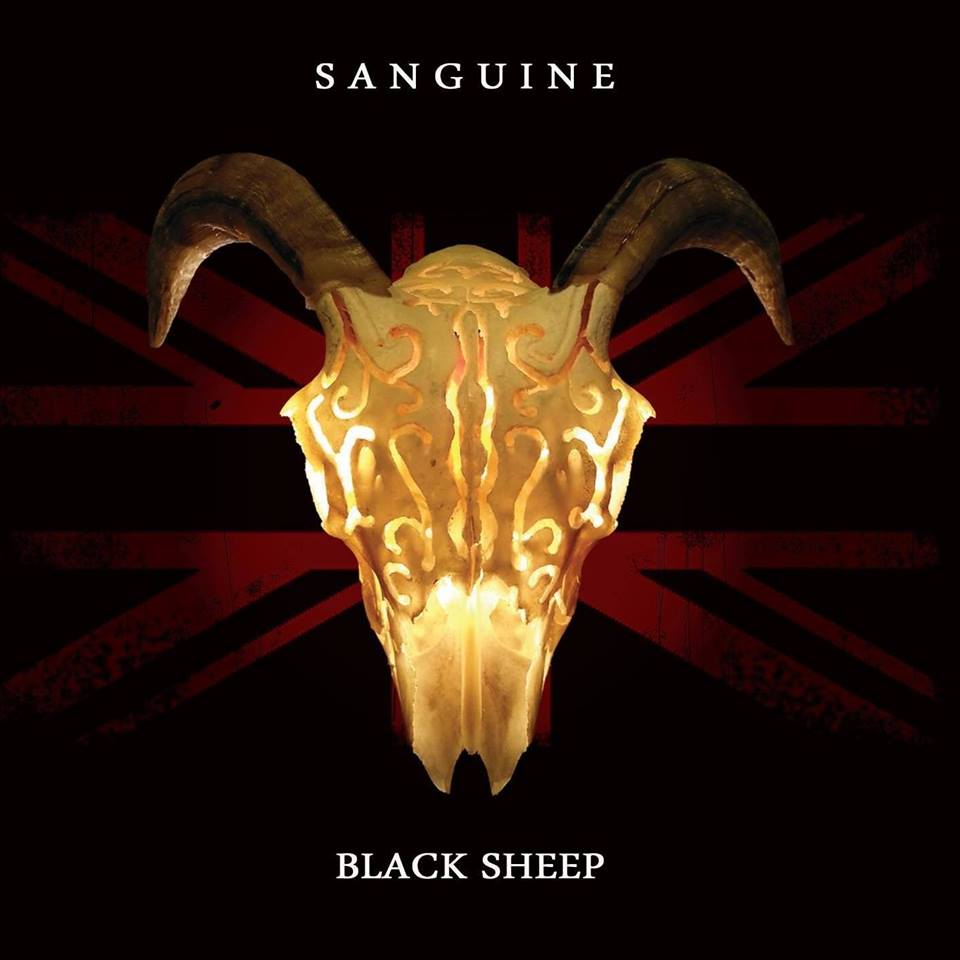 Sanguine, a four piece female fronted alternative metal/rock band from Exeter, have joined the AMF Publishing roster.
First formed back in 2004 Sanguine started as a prog-rock band…Tarin explains "we knew we loved heavier music, it just took a while for us to discover who we were, we just kept getting heavier, when I first started out I didn't even scream!"
A few years later Sanguine formed the sound it is today, hard hitting driving metal and rock riffs, mixtures of melodies, vocal ranges which include screams and singing both from front-woman Tarin Kerrey and guitarist Nick Magee. Sanguine have created a new unique sound, jumping between styles their eclectic song writing keep you guessing what the next track will sound like. Nick explains "we know who we sound like, each song is like it's own world. The various styles we write in do not detract from the fact that overall our songs sound like Sanguine, no one else…we are Sanguine."
The new album BLACK SHEEP was releasd in 2016 and features tracks co-written with Jesper Strömblad (In Flames) and produced by Daniel Flores. Already receiving rave reviews from the press the album is pushing Sanguine forward into new frontiers.
You can catch the band live in three weeks time when they hit the road with Mushroomhead and American Head Charge:
Mar 18  Club Academy   Manchester, United Kingdom
Mar 19  Corporation        Sheffield, United Kingdom
Mar 20  Rescue Rooms  Nottingham, United Kingdom
Mar 22  The Classic Grand             Glasgow, United Kingdom
Mar 23  Northumbria University                Newcastle, United Kingdom
Mar 24  O2 Academy 2 Birmingham          Birmingham, United Kingdom
Mar 25  The Live Rooms                Chester, United Kingdom
Mar 26  The Marble Factory         Bristol, United Kingdom
Mar 27  The Hub               Plymouth, United Kingdom
Mar 29  The Globe           Cardiff, United Kingdom
Mar 30  Electric Ballroom               London, United Kingdom
Mar 31  Concorde 2         Brighton, United Kingdom
Apr 01   Southampton Engine Rooms      Southampton, United Kingdom
Apr 02   Waterfront         Norwich, United Kingdom
Apr 03   Sub89    Reading, United Kingdom