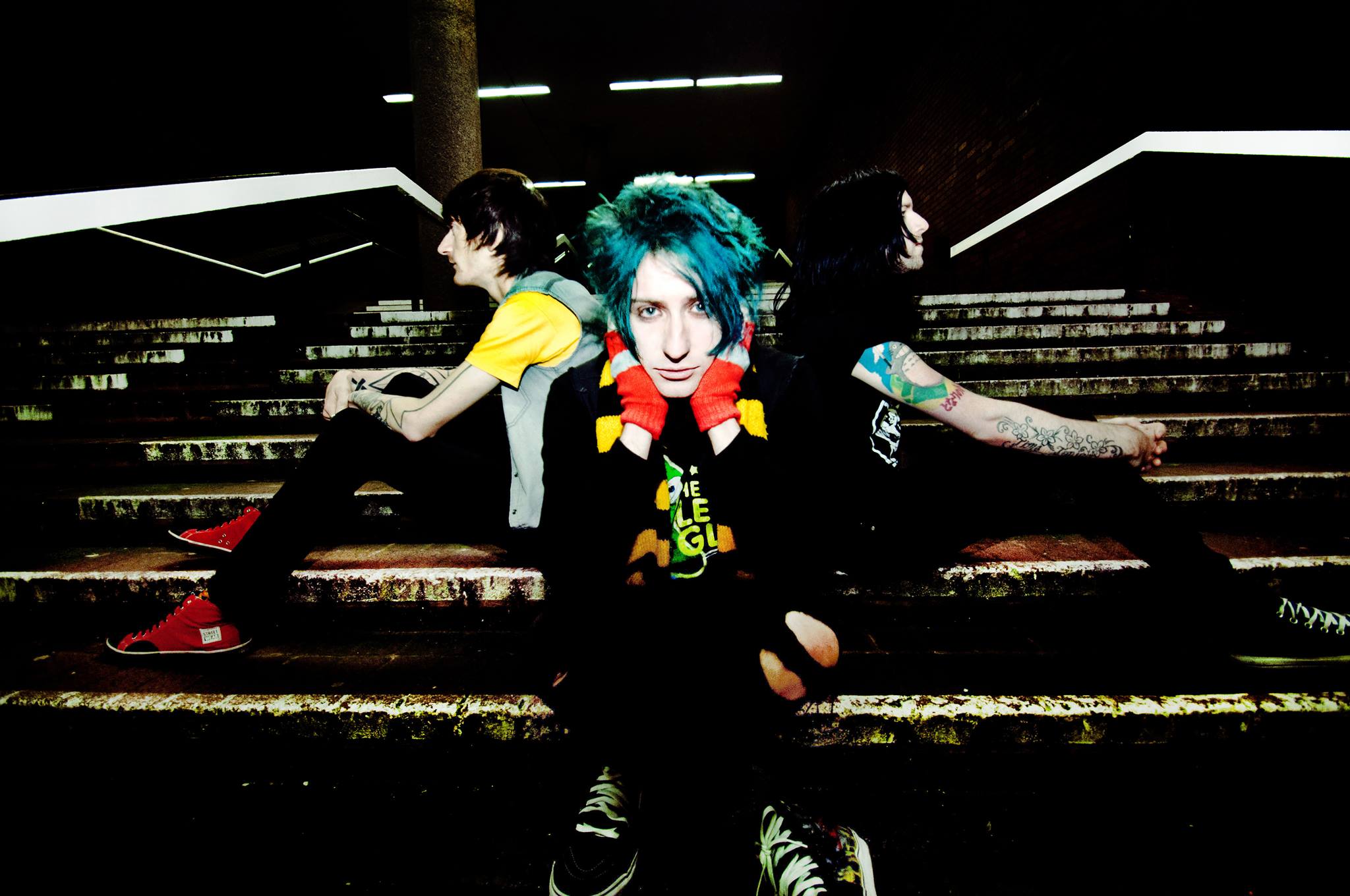 LostAlone
Biography
LostAlone is a stadium-rock-pop trio from the north of England.
Their second album, "I'm A UFO In This City", was released in 2012 to a resounding chorus of cross-genre critical acclaim, a BBC Radio One playlist, and a chaotic touring schedule that took them from headline club shows, to the festive circuit, to the enormomodome arena circuit of the UK / Europe as special guests of artists such as My Chemical Romance, Evanescence and 30 Seconds To Mars, all the time earning constant top marks for the "passionate insanity of [their] performances" (to quote Kerrang!).
Yet, alongside all the hard work, critical gushing and small yet perfectly-formed fan worship, cracks in the behind-the-scenes aspect of the rock machine conspired to see the band not quite take the skyward trajectory the media and fans predicted for them. While it would perhaps be hyperbolic to describe LostAlone as "the unluckiest band in the world", they've certainly drifted damn close.
But that is a story for another time. (It's worth cornering frontman Steven Battelle on the subject though, if you like being confused as whether to laugh or cry at the tribulations that 3 men can possibly go through).
In early 2013, prolific writer Steven took the band off the road to begin work on a new record. A record which, according to those who have heard it thus far, has been described as "incredible and ridiculous in equal measure".
Production duties on the album have been handled by Mr Dan Weller (acclaimed for his work with Enter Shikari, Young Guns and Gallows), and the challenge of mixing the output fell to Adam Noble (Placebo, The Blackout, Paul McCartney (!) .
The resulting album 'Shapes Of Screams' will finally saw the light of day in April 2014.
December 2013 saw LostALone joining The Darkness on their UK Christmas tour, and the band started 2014 with a nationwide tour with The Blackout. LostAlone embark on a headline UK tour through April, and from there on in plan on touring wherever there is ears to hear and eyes to see.