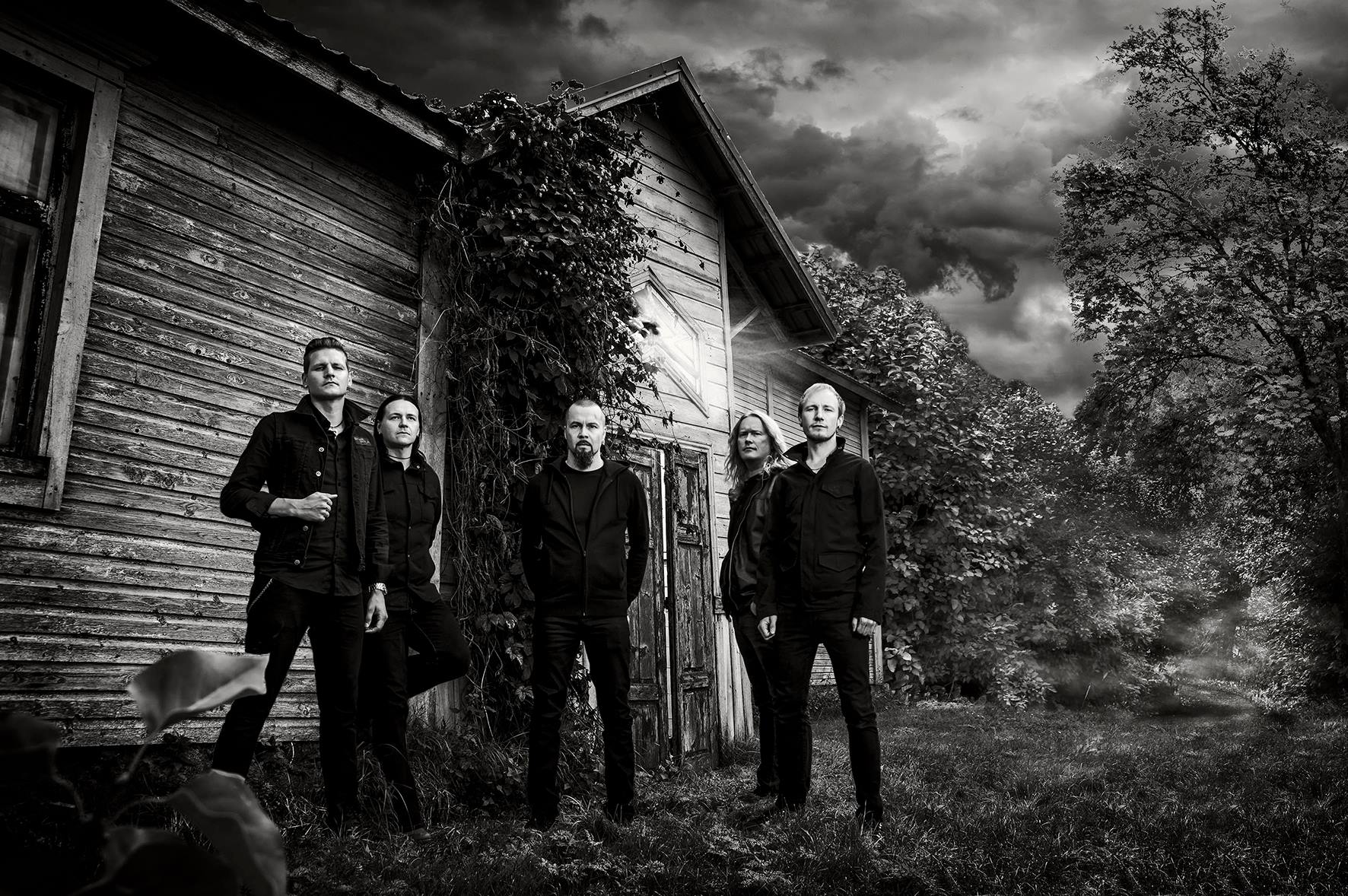 The Man-Eating Tree
Biography
The Man-Eating Tree Is a Finnish five-piece band, performing atmospheric metal music.
The seed of the new band was planted when Vesa Ranta, having taken a break from music after Sentenced, began to overcome his post-Sentenced battle fatigue and lack of musical motivation. The idea of a new band – or bands – was eventually brainstormed over a period of time between Vesa and his friends, including gentlemen Miika Tenkula, Aaron Rantonen, Janne Markus and Mikko Uusimaa. Plans were made reality in 2009; the outfit was completed by the addition of Tuomas Tuominen as a vocalist and Heidi Määttä as a keyboard player. First demo recordings were made in the spring and summer of 2009.
After releasing two albums, "Vine" in 2010 and "Harvest" in 2011, The Man-Eating Tree took some time to work on new material. During the writing process it became clear that it was impossible to move on with this line-up, so in came Antti Kumpulainen as a new vocalist, replacing T.Tuominen. Also H.Määttä (keyboards) left the line-up. The band continued as a five-piece, and the new material started to take shape. The third The Man-Eating Tree album "In The Absence Of Light" was released in March 2015. The album is a bold step forward, with some elements unheard on previous two TMET-albums. It is a diverse album, reaching further in the personal darkness. It is fragile, intense and crushingly heavy.
In the end of 2015, the line-up was changed again, Unfortunately, Antti Karhu (guitar and backing vocals) and Mikko Uusimaa (bass) were unable to continue, due to their personal life commitments elsewhere.
At the moment, The Man-Eating Tree is writing new material.
Follow
Recent Tweets
Our guitarist Antti has started twiiting... sharing hes favorite tunes and more.. check it out! @antti_karhu

— The Man-Eating Tree (@officialtmet) August 18, 2015